The great reformer Martin Luther wrote, "Beautiful music is the art of the prophets that can calm the agitations of the soul; it is one of the most magnificent and delightful presents God has given us." The gift of music has been one that has graced my life, from childhood to present. It continues to encourage, comfort, and serve as conduit to the Divine.
Beautiful guitars are one of my passions. My wife has graciously tolerated this passion and has seen quite the procession of instruments come and go over the years. My father, being a cabinet maker, instilled in me a love for beautiful wood and fine woodworking. Being a musician, I am moved by sound. Fine guitars bring together both worlds.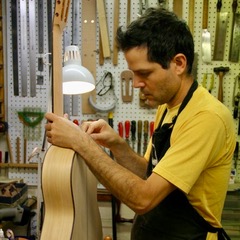 Luis Fernandez
Luis is a luthier working out of his workshop in Alexandria, Virginia. I had the good fortune to discover him some years ago, and he has built a number of instruments for me since. His instruments are unique in that he has captured both new and old visual and acoustic aesthetics. He is without doubt one of the finest young luthiers I know.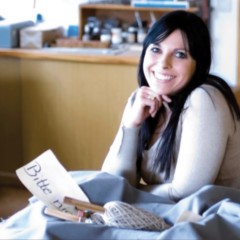 Kathrin Hauser
The Hausers are one of the greatest family dynasties of luthiers. Andres Segovia declared his Hauser guitar the finest instrument ever built. The fourth generation Hauser, Kathrin, alongside her dad, continue to build out of their workshop in Reisbach, Germany. I already own guitars by both her grandfather and father, and Kathrin will deliver a guitar to me later this year.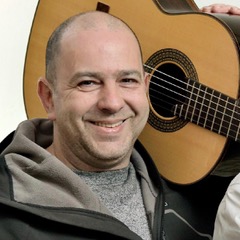 Jose Antonio Lagunar
Another recent discovery of luthiers, Jose Antonio has devoted a lifetime to perfecting his craft. He was a master luthier in the workshop of another builder for many years, and it was only a few years ago that he started building instruments under his own name. In the fall of 2019, I had a chance to visit him in Madrid, select some amazing wood, and am awaiting a couple of instruments from him.